Well, I just want to talk about my love for bags (and shoes! like every other girl I guess).
I am an incredibly fussy bag (jeans too, hey I know what I like!) shopper. The perfect bag. Does it exist? Why of course it does, in my mind that is. Big, scuffed, slouchy, good straps, buttery goodness, softy leather, good old zips visible too!, lots of pockets and compartments...the list goes on.
I'm not an fan of the it-bag bling bling tarty logos that most bags come with. Designer who? If I like it then thats it. I also really appreciate a good leather pouchy thing, satchels and old leather camera-bags. My most favourite bags have either been printed totes or handmedowns from various relatives or friends. Or that bag that you find at the bottom of the bag bin at the charity shop. How it speaks to me, calls me and makes my heart rush with I HAVE TO HAVE THIS BAG excitement. How ever much to my disgust I can never find "the perfect bag". Too plastic looking; dismissed! Too much gold; dropped in disgust! Rank logos that fall off; spat at! Again I could go on and on.
When I read an article in Nylon a while ago about this bag maker/designer extraordinaire. I instantly fell in love! Not only ethically great but it fits my checklist super well. The bags have character, a good aged feel and also come in all my favourite styles. They are made out of old leather jackets! How amazing is this, not only technically but stylistically. She is saving hidden old leather jems and turning them into wonder-bags of dreams! Not only incorporating the design of the leather jacket (pockets, shape etc) but actual functional aspects too (zips, seams).
Plus they are totally one of kind, which means you won't have a horrid wag waiting list.
Some of my favourites are: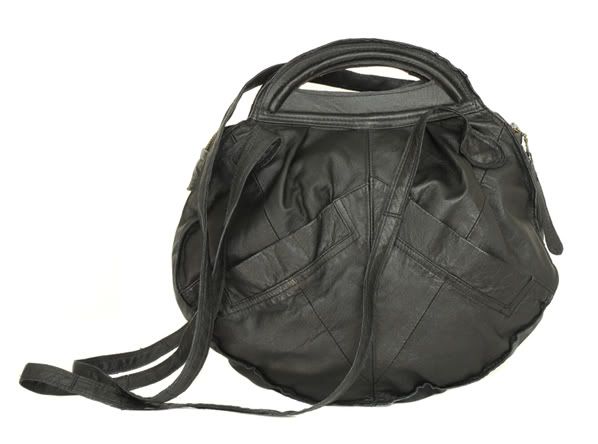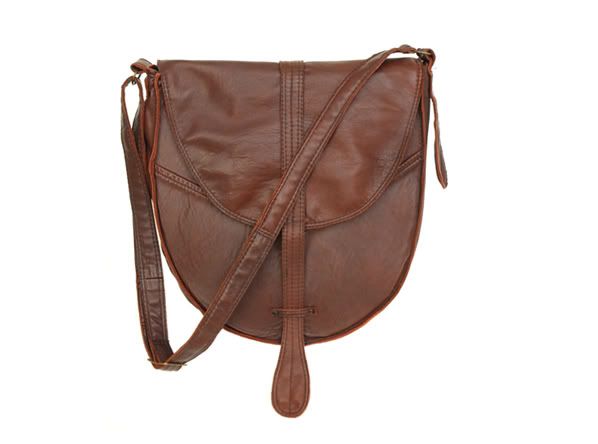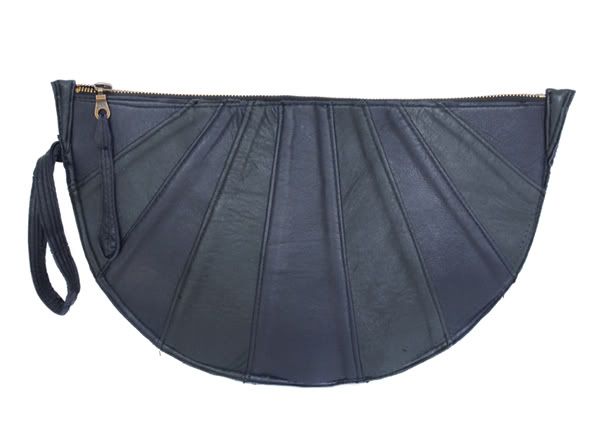 See more of her wonderfull bags
here
at her site.
The other day I went to the flea market here (that's another story though) and bought an old leather jacket from an old woman with a table piled high of forgotten leather jackets. I bought a lovely creamy buttery leather jacket for 3€. I will never wear it, but being quite inspired by these bags I shall attemt to make a bag for myself.
Look out for progress reports.